Opsy #38
Your monthly roundup of Opsy things.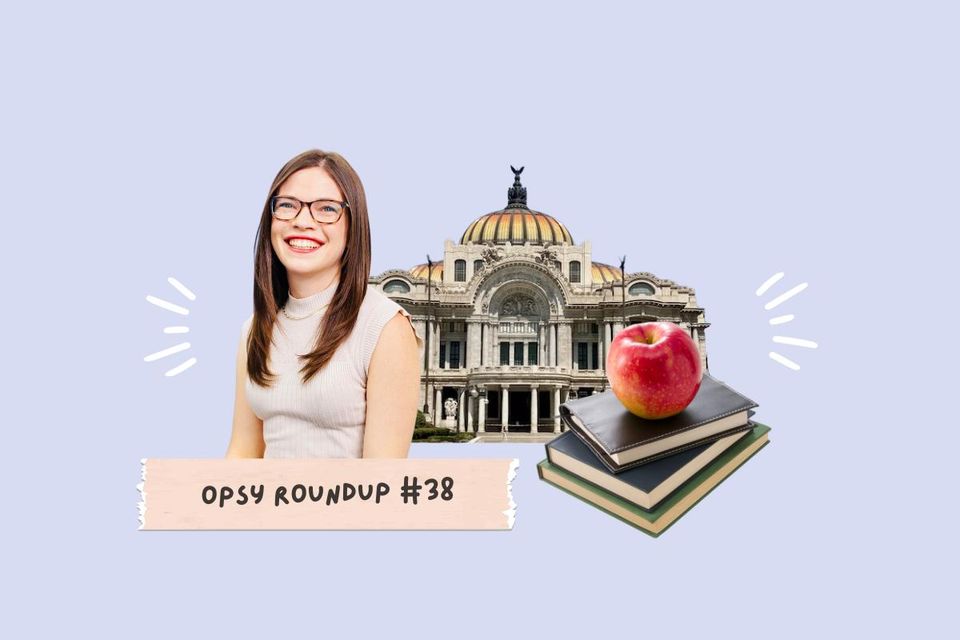 Did you know I live in Mexico City?
I went for vacation, went again, accidentally moved here four years ago, and never looked back. It's my favorite place in the world.
Now, if you're wondering why I'm sharing this... I have a point, I promise!
Mexico City, or CDMX as it is commonly called, became a hotspot for remote workers during the pandemic and now whole teams are headed this way for company retreats.
A growing number of Opsy folks have been reaching out for advice on where to stay, where to co-work, and how to get venues to respond to their emails. (😆) And since I love helping other ops pros save time, I've rounded up all my advice.
If you're headed this way soon, I hope it helps answer some FAQs. And, if you've got your own advice to add, hit reply and let me know.
ICYMI
A new episode of the podcast dropped earlier this month!
I chatted with Vanesa Cotlar, VP of People and Culture at PolicyMe, about all things people ops and employee engagement, including:
Why she was explicit about putting culture in her job title
How she structures her day to be responsive for the 'people' stuff that inevitably pops up and still prioritize long-term initiatives
Tips for building a strong culture on a remote/hybrid team
Why (and how) the team prioritizes flexible scheduling at PolicyMe
And how she built a robust manager training program with limited resources!
Resource Round Up
Have an opsy article, podcast, or event to share? Hit reply to let me know.
Scaling People: This new book from Claire Hughes Johnson, former COO of Stripe is the practical workbook on scaling that you've been looking for. I feel like business books are usually 2x as long as they should be, but this was actionable until the very end.
Thinking in Quarters: This newsletter from fractional COO Amanda Schwartz Ramirez is my new favorite. She led ops teams at fintech and emerging companies like PayPal and Dapper Labs for nearly a decade before going solo, and she has a knack for creating clear frameworks to solve messy problems. (Be on the lookout for a podcast ep with her soon!)