Hosting a team retreat in Mexico City
Lots of remote teams are picking Mexico City for their next retreat. Here's all my pro tips!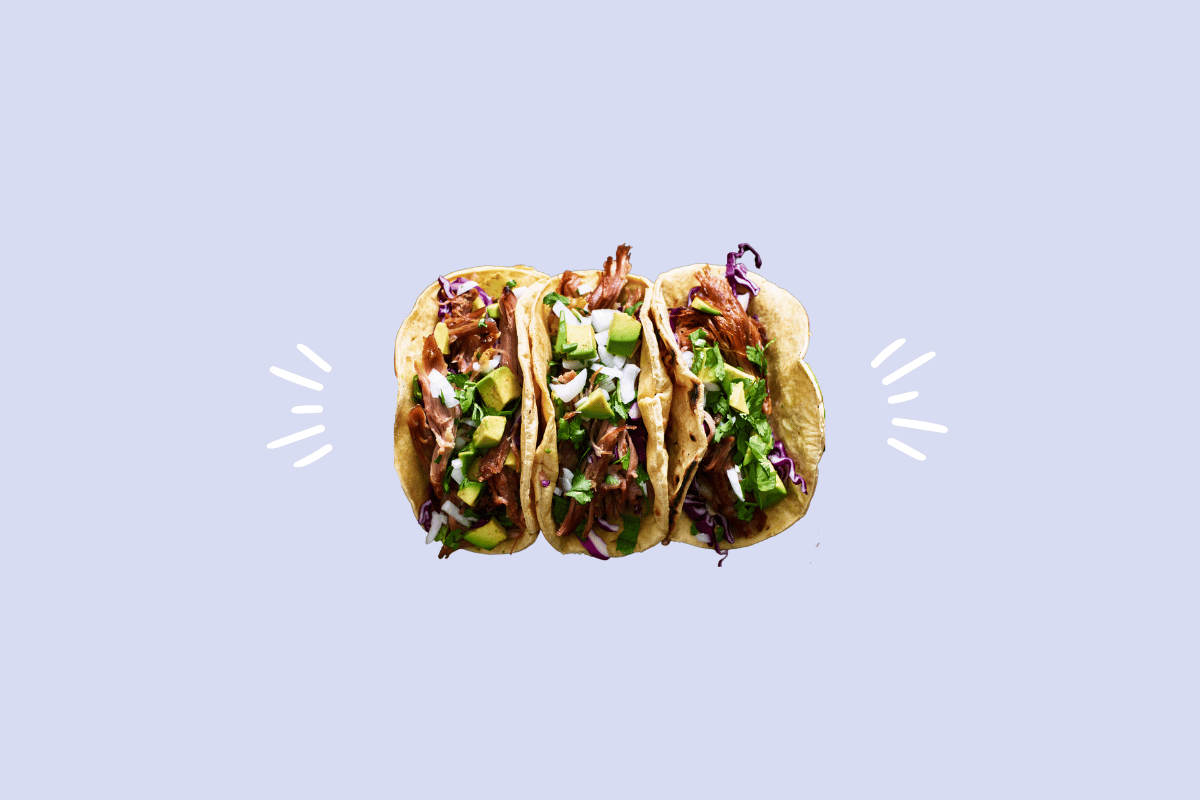 Mexico City is having a moment with remote workers and, by extension, remote teams looking to meet up IRL for a few days of coworking and team-building.
I live in CDMX so a growing number of ops friends have reached out for advice or recommendations so I've put together this guide as a starting point.
I hope it saves you a few Google searches, and makes it easier for you to fall in love with my favorite city. 💜
🇲🇽
Fun fact: It's only called Mexico City in English! La Ciudad de México is its real name so it's often abbreviated as CDMX.
Where to Stay
Cuauhtémoc is the most popular borough for visitors, as it's the oldest part of the city and somewhat of a historical and cultural capital.
It includes several neighborhoods (or colonias) with similar vibes. It's definitely where you and your team should stay. There are plenty of other cool neighborhoods, but these are by far the most convenient for visitors. They're central, safe, pretty, and close to all the sights.
Neighborhoods
Condesa is a trendy neighborhood with an international feel so it's popular with middle-class Mexicans and an increasing number of expat, and nomads. It's characterized by beautiful, tree-lined boulevards and lots of cafes and outdoor dining. The heart of Condesa is known as Hipódromo (which means racetrack) because the main thoroughfare, Avenida Ámsterdam, was originally built for horse racing.
Roma Norte is directly adjacent to Condesa. It's a little less green and a little less quiet, with even more great cafes and bars, so it feels a bit more "city" and a bit more artsy. You'll find lots of good restaurants and galleries here, a similar number of cafes, but a few less trees and a few more office towers. It's still safe and incredibly walkable.
Centro (or downtown) is the historical center and where you will find most of the tourist attractions. Lots of tourists still stay here because it's an obvious choice—central, close to the sights, lots of recognizable hotel brands. That means it's often the easiest place to coordinate accommodation for a big group but it's not as ideal as Condesa or Roma imo.
Juárez is directly to the west of Centro and is often described as "up and coming," with everything that implies. Some parts are very nice, some parts are not as nice. It's characterized by old mansions leftover from the neighborhood's heyday and the occasional hipster cafe, venue, or gallery. It's a cool area!
Finding a Place
In my opinion, the best place to book accommodation for your team is Condesa and Roma Norte. These are safe, walkable neighborhoods that feel fun and are close to everything you and your team are going to want to do during your stay.
Unfortunately, there aren't many hotels in these areas, and the ones that do exist are boutique hotels with very limited capacity and availability.
For this reason, most small teams opt to share Airbnb(s) so they can prioritize location. (My small team stayed here and we loved it.) And most larger teams end up in a hotel. Either way, you should book as early as possible to ensure availability and the best deal.
Most of the bigger, recognizable hotel chains are in Centro. The benefit to staying in this area is close proximity to some of the "sights" but it's not as "fun" of an area and can get very busy. I would prioritize hotels that are close to Roma Norte and/or Juárez in these cases.
Where to Cowork
There are dozens of coworking spaces in the city, but these are my top three picks, and the pros and cons for each…
HAAB
HAAB is a "social club" and coworking space on Avenida Amsterdam, right in the heart of Condesa. The location is really ideal! It's also a very aesthetic space, with a convenient cafe/restaurant on the first floor and a comfy lounge/terrace on the roof. The downside of this location is that staff isn't always great, and there are limited meeting rooms for bigger groups.
WeWork
There are a dozen WeWork locations in CDMX with all the standard amenities, including two in Juárez. These can be easier to navigate as foreigners because you can book online, and the bilingual staff default to English. The downside is that the Varsovia location (my recommendation) is a 20-40 minute walk from most spots in Condesa and Roma.
Colabora
Colabora is a newer coworking space with a few locations, including one in Roma Norte and an upcoming space in Juárez. The spaces are beautiful and the staff are very quick to respond via email, which makes them somewhat of a unicorn. My only caveat here is that I have never hosted a retreat here. So, take this rec with a grain of salt!
Where to Eat
Mexico City has one of the best food scenes in the world. (I will accept no arguments!) As such, there is no shortage of great places to eat.
However, there are a couple things to keep in mind for retreat-planning, specifically...
Suggestions for meal planning
We don't go to restaurants for tacos. That's what street stalls and taquerias are for! Unfortunately, these are more challenging for larger groups.
The second is that nicer restaurants and bars (aka the ones you've heard about online and from friends) will often require reservations. And most places only allow you to book online for groups with less than six people.
And, when you can't do it online, making reservations for large groups can take some back and forth if no one on your team speaks Spanish.
If you want to prioritize having the best food and minimize your own workload, I recommend:
Planning 1-2 meals with everyone together. — Do these at the coworking space where you can order in, or at the hotel restaraunt where they are used to and incentivized to accomodate you.
Breaking everyone into groups of ~5 for all other meals. — This way, you can hit up some great taquerias for lunch and easily make dinner reservations online. (I think taquerias are an especially good option for lunch because you can just break when programming/appetites require it.)
I like to pick a handful of places for each meal, and then assign some by team, some randomly, and some by choice so that people get 1:1 time with team members they wouldn't normally spend time with.
How to make reservations
Taquerias, cafes, and other casual spots will not require (or in most cases, even accept) reservations. However, you'll need them for a lot of the "nicer" and more popular spots.
Here's how to make reservations when you're a foreigner who doesn't speak Spanish:
Check Google Maps. Most restaurants will have a "Reservations" link that will take you to their preferred spot (OpenTable, WhatsApp, Instagram, etc).
Search OpenTable. A lot of the upscale restaurants and bars in the area use OpenTable to manage their reservations. (Bless!) You can use OpenTable.com or download their app to make and manage reservations without having to talk to another human being.
Use WhatsApp. ​​If a restaurant shares a WhatsApp phone number with you, they'll usually specify that. If they don't, you can still check by trying to message that number in the app.
Call them. It's the worst, I know! But some restaurants will make this your only option. Thankfully, the person answering the phone will probably speak enough English to help, or will hand the phone to someone who can.
🛵
Rappi
is so much more than the local delivery app. It's a way of life! You can order the obvious takeout and groceries, but there's also a wider variety of stores and even an errand functioanlity. So, whether you find yourself in need of office supplies or someone to go pick up swag from the printer, Rappi is a great app to keep in your back pocket.
What to do with your team
There's no shortage of fun things to do in Mexico City. Here are some classics that I think are good for teams!
Market Food Tour
Going on a food tour is a quintessential CDMX experience for visitors. There are hundreds of options but I highly recommend Eat Like a Local.
Mexican woman-owned and operated, they are an ethical and sustainable operator that pays both guides and vendors fairly, curates their tours super thoughtfully, and does a lot of good in the community. They've been around for years and are well-equipped for bigger groups and any/all dietary restrictions.
I recommend a private version of their popular market tour because markets are a big part of life in CDMX and they are where the best food is. Your team will get to try all kinds of amazing food, see cool places, and learn a lot about Mexico and CDMX in the process. (Tell Rocio that Caro sent you!)
One note: I recommend scheduling this with a free night. Very few people (if any) will want dinner after.
Mezcal Tasting
Tequila and mezcal are a big part of Mexican culture, and pretty fascinating to learn about. If everyone on your team drinks and/or you're going to have times where people can choose between activities, then a tequila and/or mezcal tasting is a very popular thing to do!
I've done several tastings at MizMezcales (including with my team!) and highly recommend them. I've also heard good things about Salon Agave, which focuses on agave spirits in general (versus just tequila or mezcal).
Teotihuacán
Often referred to as "the pyramids," Teotihuacan is a complex of ancient pyramids from what was once one of the largest pre-Columbian civilizations. The site is an hour or so outside of the city but it's easy to find a tour or driver, even for big groups. They're all kind of the same.
Most folks leave before 5am to do a balloon ride during sunrise, break for brunch, and then explore the pyramids afterwards. If no one on your team is afraid of heights, I highly recommend this plan!
When you get hungry, La Gruta is a popular restaurant nearby that's literally in a cave and can accommodate groups if you book ahead of time. It's a little gimmicky, but also pretty cool. (Especially since the other restaurants in the area are dominated by touristy buffets.)
Chapultepec Forest
Chapultapec is often referred to as a park, but it's technically a forest. And even larger than even New York's Central Park!
The area has history dating back to the Pre-Columbian era, when the Aztecs used it as both a strategic viewpoint and sacred site. During the colonial period, México's only emperor built a castle (Castillo de Chapultepec) on the same hill that is North America's only royal palace. It was used as a presidential palace for decades but is now a museum and one of the best viewpoints of the city.
Additionally, the forest has a lake, walking trails, a zoo, and numerous museums, including the famous Anthropology Museum and a great modern art museum (Rufino Tamayo Museum).
I recommend taking everyone up to the castle to enjoy the views and take a team photo, and then provide people with the other options so they can break into smaller groups for further exploring.
Xochimilco
Xochimlco is a working class borough in the south and the only place you can still see the canal system built by the Aztecs for transportation and agriculture.
It's popular to hire a colorful wooden boat called a trajinera to explore the canal. It's a festive atmosphere in which other boats will pull up alongside you to sell micheladas and margaritas, street food, and flower crowns. There are even boats with mariachi bands who will board your boat and serenade you for a small fee!
People think of this as very touristy, and it is in some ways, but it's also very Mexican. You will see just as many locals celebrating birthdays as you will see foreigners day-drinking with friends.
I recommend taking Ubers or private transport to Embarcadero Nuevo Nativas and hiring trajineras from there. You don't need to book ahead, and anyone who lets you do so is ripping you off. Just show up! There will be plenty of boats.
Each boat can fit ~18 people. The prices are fixed at $500 MXN per hour and 2-3 hours is recommended. You can buy drinks and snacks at the dock (although the selection is limited), or bring your own. (Pro tip: most Oxxos and 7-11s sell styrofoam coolers and ice.) You can also rent bluetooth speakers from the boat for a small fee.
Everything is cash only so advise your team to bring small bills for snacks and souvenirs! (Flower crowns and toy trajineras are popular options.)
Lucha Libre
Lucha Libre is Méxican wrestling that is characterized by colorful masks and character backstories that can go back generations. It's a big part of the city's cultural heritage and a fun group activity.
It's best to sit close, especially if you want to be part of the atmosphere and trash talking. You can buy tickets via Ticketmaster to reserve them. (Just pay close attention to the pick-up or printing instructions. They can be incredibly specific and difficult.)
If you don't care about sitting close, you can buy box seats in "Freedom México," a makeshift restaurant. You'll have a great aerial view, free buffet (although the food is very mediocre), conveniently-located bathroom, and your own waiter. All for a very reasonable price!