Opsy #23: Every question you have about ops leadership, answered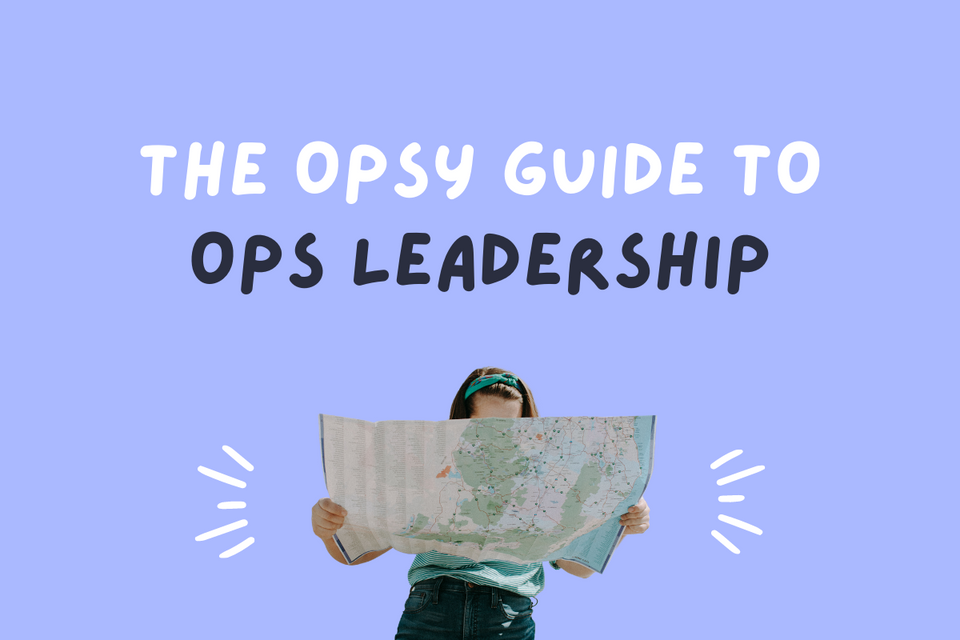 Operations leaders are a crucial part of any successful business, but they come in a whole host of shapes and sizes. There are Directors, VPs, COOs, and another half-dozen titles that all seem to translate to "most senior ops person at the company," yet have different responsibilities.
The scope of an ops leader's role can vary a lot depending on their background, the nature of the business, company size, and even the strengths and skills of the company's CEO.
So what does that mean for an operations pro who wants to understand how they can grow into one of these roles? Or a founder who doesn't quite know what role makes sense for them to hire?
✨ Introducing the Opsy Guide to Operations Leadership! ✨
I've talked to dozens of ops leaders about their roles and responsibilities over the last six months for this piece. (Thanks to all of you!)
We dug into their skills, their backgrounds, what exactly they do every day, what they wish they had known before they took on their current role... and now I'm sharing all the learnings with you!
This piece was a labor of love and involved a lot of folks so I'd love your feedback (what questions do you still have?) and your help spreading the word.
If you find it helpful, consider sending it to an opsy friend or sharing on social. Please and thank you! 💜
Links & Opportunities
Have an opsy article, podcast, or event to share? Hit reply to let me know.
Routing Forms via Calendly: The popular scheduling tool now allows you to screen and route people to different availability according to how they answer specified questions. Seems like a great upgrade for folks who are client-facing, working in SalesOps, or just using their Calendly for multiple purposes.
How to support your teams' access to medical care: A lot of people in the US are finding it more difficult to access critical medical care, including abortion care and gender-affirming care. We've been talking about how People Ops teams can/should respond in the Founding Member Slack and this article is a really helpful jumping off point. (H/t to Leah Ward for sharing!)