Opsy #2: Let's talk about money 💸 💰🤑
Today, we're talking about money. Specifically, how much you should be making and how to ask for it.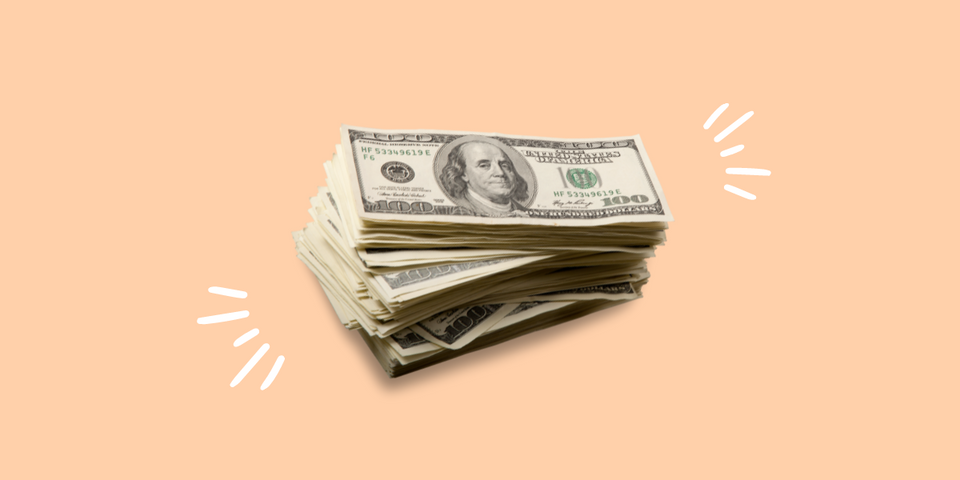 Today, we're talking about money. Specifically, how much you should be making and how to ask for it. Tis the season, after all!
We're in the midst of a "Great Resignation," 2022 budgets are coming together, and performance reviews are popping up on the calendar. I've had three different folks from my network reach out this week alone for advice about negotiating a new salary.
I hate these questions. Not because I don't love to help (I do!) but because I feel like I don't have much to offer. People are looking for concrete numbers and I give them high-level advice like:
Make sure you're not mis-titled before you start looking at ranges. Ops jobs are notoriously hazy and knowing what the industry pays Operations Managers is not going to be helpful if you're really doing the job of a department lead. Browse job boards for similar roles, poke around LinkedIn, and make sure your duties reasonably match your title and experience.
Identify 2-3 similar titles and research ranges for all of them. What's a Head of Ops at one startup is a Director at another. I usually start with Glassdoor, Payscale, and Comparably, come up with a range, and then gut check that range with folks in my network.
Don't just run this range by people who look like you. White men are your friend here! Find out what they are making. (White men, telling the women and people of color in your network what you make is one way to be a real ally.)
Be prepared with non-monetary asks too. I've spent most of my career working with bootstrapped companies where comp is a zero sum game. Sometimes the money really isn't there. Other times, bureaucracy is an insurmountable hurdle. Have a list of other things you can ask for in these moments. I've successfully negotiated for sign-on bonuses, professional development and coworking stipends, more formal mentorship opportunities, adjusted work schedules, and a guaranteed $x raise for hitting y goal. Think outside the box!
These are pieces of advice I deliver with confidence because they've worked for me and people in my life, but there's so much margin for error. So many judgement calls. I want to make it a little easier.
Enter the Opsy Compensation Survey!
We've structured it to collect not just titles and salaries, but other key indicators of comp like company stage, number of direct reports, areas of responsibilities, and more. This means you'll be able to compare your salary with people doing similar jobs at similar companies instead of searching Glassdoor for your title and getting super broad ranges that aren't helpful for your job search or negotiation.
We'll release the data as a filterable spreadsheet as soon as we have a critical mass of respondents.
You can help by (1) filling it out yourself and (2) sharing it with three opsy people in your network.
So, what do you say: tell us how much money you make?
Links
Candor's Guide to Salary Negotiation
A great resource that covers everything you should do, every step of the way. It's most relevant for folks interviewing at a FANG company with lots of $$ but there are good takeaways for everyone. My go-to link for friends who need an overview!
Building a Scalable Sales Team From the Ground Up
I know a few of you are very focused on scaling right now and I found this convo with Webflow's Maggie Hott to have some good takeaways for scaling in general.
Intro to APIs for No-Coders
Whether you're just getting into no-code or trying to level up your skills, knowing your way around an API will open a lot more doors. This stream with Curtis Cummings, who leads no-code infrastructure at On Deck, is a great crash course.
Opportunities
Have an opsy job opening, event, or speaking opportunity that would be a good fit for this section? Let me know.
ZapConnect (by Zapier) has been announced for October 21st. There are newbie and expert tracks for anyone looking to level up their automation skills. [Virtual, Free]
Startup Recruiting Bootcamp has opened enrollment for their fall cohort and, whether you're newish to hiring or have been doing it for years, I can't recommend the program enough. I did it last year and it was worth every penny. [Virtual, paid]
They're also hosting a free workshop next week that's valuable on its own. [Virtual, free]
See you next week!