Making the most out of communities
When it comes to work, wouldn't you love to know all the answers, get tons of support, and have some fun with like-minded folks?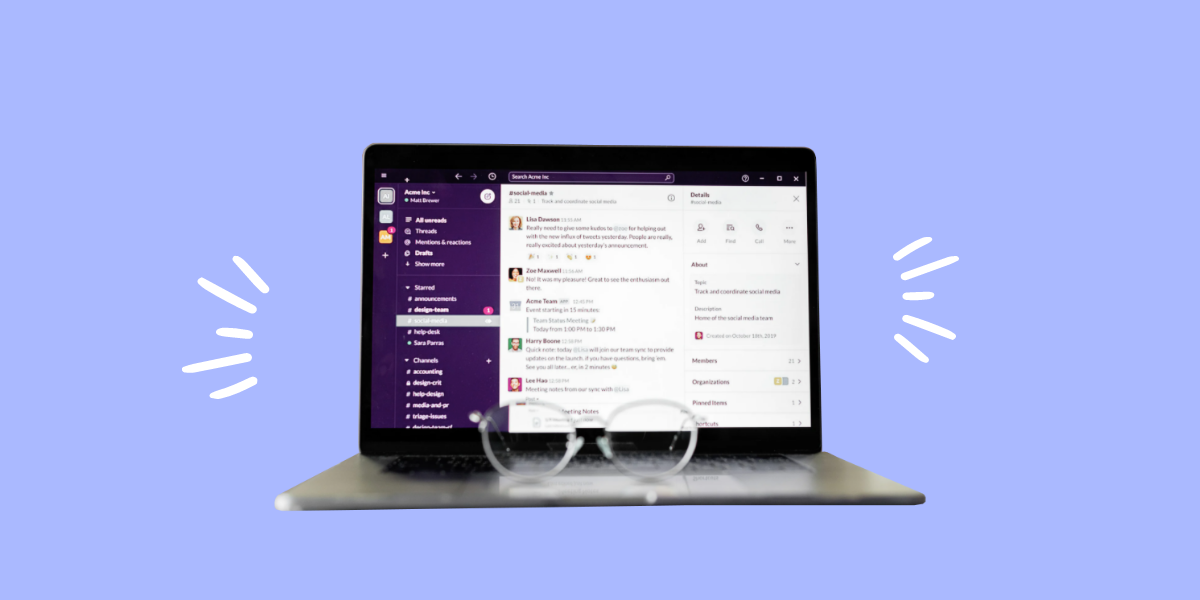 When it comes to work, wouldn't you love to know all the answers, get tons of support, and have some fun with like-minded folks? You can! With online communities.
I know it's 2022, and virtual groups have been around for a long time already. But, if you're like me, you are (or you have been) part of more groups than you can remember and might feel like you're not getting the most out of them. Whether you're in a handful or in a bunch, you can take advantage of your groups by taking a look at these 7 quick tips.
And, if you're interested in ops, be sure to read through to the end to find out about the game-changing Opsy Slack!
Start with set-up
Most communities ask you to do a few things when you first get into the group, ranging from introducing yourself to reading the group guidelines. Whatever it is, it's meant to help you get to know the group and vice versa so don't skip this step.
Personalize your profile
Take a minute or two to share some info about yourself, like your pronouns, title, company, and interests. In the short term, this makes it less intimidating for others to welcome you so you'll feel good about signing up, and, in the long term, it ups the chances somebody will connect with you. And aren't connections one of the biggest reasons we join a community?!
Check the channels
Instead of leaving it at the default channels you're automatically put in, take a look at all the topics available. If you're even remotely interested in one, join in. You never know who you'll meet or where the conversations will go!
Bonus tip: Don't see a channel for a topic you're interested in? Ask the group admin if they can set one up. Either they can point you to an existing place to discuss that subject or, hopefully, they'll be happy for the suggestion.
Notice notifications
You might be a lover of the now-famous Slack knock brush or, like me, usually keep your Slack silent. But, when you're new to an online community, consider leaving notifications on for at least a few days. This keeps the community front of mind so you can find how checking it fits in your schedule. (And, once you do, you can go back to "quiet time" if you like.)
Actually be active
This isn't about setting your status set to active. It's about actually doing something, anything! From liking to commenting to posting, by going beyond lurking, you keep the group vibrant and evolving, which is good for you and good for the group.
Bonus tip: Think of being active in online communities as part of your professional development and build in time for it, guilt free! (I even set a weekly task in my to-do app to remind me to do the sharing I'm encouraging here.)
Offer opinions
As long as you're not dominating the conversation, what you contribute to the community is valuable. In fact, without members like you posting, there wouldn't be a community at all. So let your voice be heard.
Prefer public
When appropriate, default to sharing in channels instead of DMs. It prevents people from getting siloed and encourages the group to keep growing and evolving together. That resource you were about to share 1:1 might be relevant for other folks too—or maybe you're asking a question other people can answer too!
Come on over to the Opsy community!
You can use these tips in any of your communities, but, if you're into ops, my biggest recommendation is to check out the Opsy Slack. It's an easy and effective way to take your work in operations to the next level by getting exclusive access to a growing network of super smart and supportive ops pros.
Within less than of week of joining the Opsy Founding Members Slack, I got to have a 1-on-1 with an ops person who folks raved about but I didn't feel like I could reach out to on my own, and I found out about three articles that made it possible to finally move forward with a challenging work project. In other words, the power of an online community came through for me in just days with Opsy.
If you'd like to get in on this and more, head on over here to join us.💜